HOW DETAILED STORE AUDITS AND 3D WALKTHROUGHS ALLOWED BED BATH & BEYOND TO PLAN FUTURE PROGRAMS.
2022 retail trends show that retailers are focusing less on expansion and more on reconfiguring their current locations.
Partially driven by the balance sheet and continued uncertainty, partly because they've spent the past year:
Rolling back the number of skews
Reducing the amount of stock kept on the floor
Repurposing floorspace for BOPIS, distribution, or warehousing
But when it comes to updating existing spaces – there's a big problem:


What head office has on paper isn't what's in the store.

Nothing huge. Nothing major. But there are enough differences to cause headaches, delays, and wasted budget.
Here's a perfect example: when your store was built, everyone worked off a set of plans.
And what happens?
During construction, installation and merchandising, minor changes are made. A run of shelving is shortened here. A display changes dimensions there. Entire sections may be reconfigured based on real-world eyelines, signage requirements, lighting, customer flows, product changes…
And that's just in the first year. Then a few years later, you're planning a new program only to find that original plans were never updated.
Now, scale that across every department at each location, and it becomes a nightmare.
So you've got three choices, build a time machine and go back to track every single change, waste time and money working with out-of-date plans, or do store audits to get the info you need.
The answer is obvious.

Capturing 3D store audits of all layouts, fixtures, and displays allows retailers to plan and update floor layouts and merchandising across all locations. Headache free.


BED BATH & BEYOND – A REAL-WORLD CASE STUDY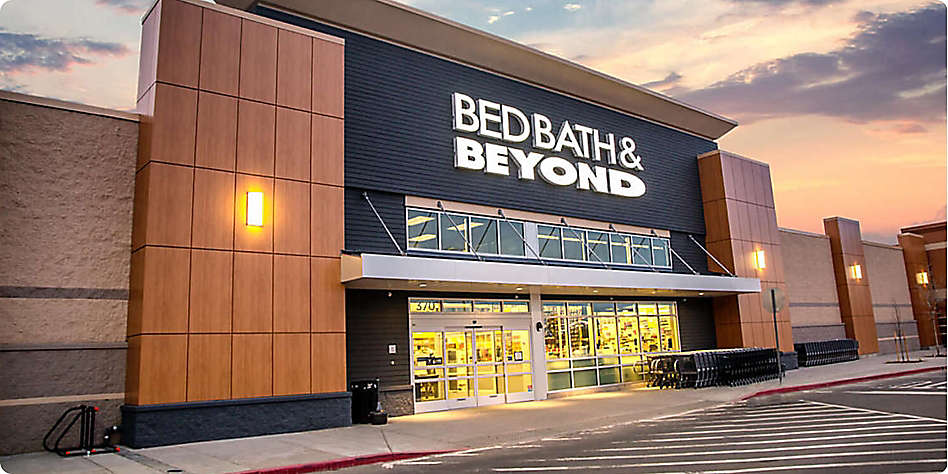 When Bed Bath & Beyond (based out of the US) approached us to complete site surveys for their Canadian locations, the ask was clear:

Complete a detailed survey of 25 locations so they could maintain an accurate footprint and layout of the stores; dimensionally, fixture counts, displays and product placement.

So our team set to visit each store:
Detailing and updating each floor plan to the exact layout in each department while referencing each location onto the floor plan.
Clearly identifying product placements and their locations.
Taking the necessary dimensions of all aisles, columns, and existing fixture width, height and depth.
3D SITE SURVEYS: THINGS GOT INTERESTING
Not only did we visit each site to walk the entire store (retail floor, overstock storage, shipping and receiving), capturing and validating all measurements within all departments, we also created 3D walkthroughs using Matterport.
If you're not familiar with this 3D technology, here's an example of how it works. (To get the full experience make sure to click and drag right, left, up or down to view the space in 3D.)
Using a special camera we plotted every inch of each location and then created 3D walkthroughs.
These types of walkthroughs allow retail teams to virtually see every store – no matter where they are in the world.


PROJECT RISKS AND CHALLENGES
Like every project of this scale and scope, there are challenges.
The site audits were conducted during regular business hours and followed local COVID health and safety requirements. So the biggest challenge was making sure we socially distanced and made everyday shoppers comfortable.
Our friendly team consistently communicated with all shoppers as many didn't want to be movie stars.
Another challenge was that on average, each store location had approximately 300 photos taken to generate the walkthrough. This required patience and attention to detail.
If a capture didn't align, we would have to recapture multiple photos to allow for the 3D rendering to align.

Here's another example of how cool this technology is.


THE RESULTS
Bed Bath & Beyond got a detailed, physical copy of the floor plans with all measurements, department placements, layout revisions, and then we followed up with an online portal to access the virtual walkthroughs.
With these audits in hand, we were able to move forward with a new program roll-out, updating banners and department signage at each store – headache-free.


RESEARCH SHOWS THAT CUSTOMERS LOVE 3D WALKTHROUGHS
Want to dig deeper, watch this video.

DO YOU NEED STORE AUDITS?
Ask yourself, when was the last time you completed a full store audit?
Do you find your teams have to communicate with each location to plan a rollout?
Are your locations not taking full advantage of the programs you invest in?
If so, it's time to complete a full store audit of each of your locations – a relatively small investment today will save time and money in the future.
But finding the right people to execute in all of your geographies is a challenge. With the help from our sister-company CBMS, we've got the team from coast to coast to make it happen. Contact our merchandising team and we'll show you how we can help.